Field trips are educational activities for an academic program. The aim of a field trip is to provide practical knowledge of a subject outside a classroom setting. If, for example, you are a history teacher, then your students might have question about ancient civilization and you would want them to have a firsthand knowledge of such sites. So naturally you would want them to visit a historical place to have a practical experience. This is where field trips have an important role to play. They allow students to see things out of the classroom and broaden their horizons of knowledge. Organizing a field trip is a real challenge especially if it involves going abroad, so you will need some guidelines about the whole experience.
For planning a field trip, you have to take into considerations some important factors that include the age group, abilities and, above all, the interest of your students. Besides, you must have excellent organizational and planning skills to oversee the whole trip. To know some important tips about organizing a field trip for college students, you must read on this helpful guide.
Here are some hands-on guidelines for organizing a successful college field trip:
Choose a destination for your field trip. It must be something that relate with the students interest or subject and offers them something to learn about. For example, if your subject is 'History', then you can consider a 'museum' or 'archaeological site' as your destination.
·
Check out the Highlights
Take a look at the destination's website for details about rates, total members limit or special packages if any. Look out for other information about what the site has to offer for
accommodation and recreation. Confirm the exact date and time of the trip.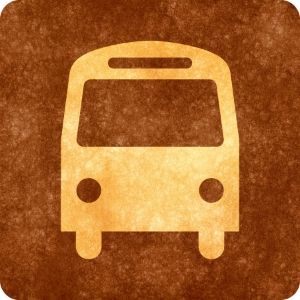 Photo: Stockvault
Do all the documentation formalities as per the policies of your school. Check with the school authorities about insurance policy if any.
·
Get Permission from Parents and Arrange Chaperon
Ask permission from the parents, informing them about the exact details for location and fees of the field trip. Get some chaperons to look after the students. Allocate one chaperone for 3-5 students. Make groups of students in terms of age, level and behavior.
·
Set Up a Standby Classroom for Absentees
Arrange activities for students who are not attending the field trip. Allocate a teacher to look after their activities. If there are only a few students who are not participating in the field trip, then accommodate them with other students in a regular classroom.
·
Demonstrate Important Considerations
Arrange a meeting with the students and discuss with them about the highlights of the trip. Explain to them the behavior that is expected on a field trip. Do some important drills required for different activities. For example, you can demonstrate the students how they should handle antique objects if the field trip's destination is a Museum.
·
Arrange things in advance
Inform students a week before the field trip. Collect the money and other contributions a day before the event.
·
If there is any student with disability, make sure to choose a place that has all the necessities for him.
·
When writing a permission slip, include all the nitty-gritty details, such as the wardrobe or any outfit.
·
Get emergency contact number of every student for any emergency.
Contributor:
April Rheon is an online writer by profession. She is currently associated with the team of
Assignmentlabs.co.uk
as a content manager
. In her spare time, she blogs about college life, educational events & activities.