We are living in a time where it is almost mandatory to stay technologically updated to survive the competitive environment.
The uncertain economic scenario and soaring education expenses simply exaggerate the competition on the employment platform. The 21
st
century is an age where technology in the form of mobile devices, computers, tablets etc dominates every household. Its influence however, does not stop there, on the educational scenario brick and mortar schools and colleges are being given a difficult competition by online education modules.
It is however, still considered a boon that has made our lives relatively easy. We can easily communicate with anyone and everyone literally quite easily. It has enables us to reach out to a vast number of people with just a click. But, in order to progress there is a need to improve and innovate in this field.


To make this possible there is a need for professionals possessing the right skills and knowledge required for this field. Thus we can say if mobile communications has increased competition in various areas it has also created opportunities. It is one of the most promising fields of education that offers a wide range of career opportunities for the students with an interest to innovate something new. Employers seek candidates who can efficiently handle challenges
in regard to network technologies and possess thorough knowledge in real world applications.
Careers with degree in mobile communications


In order to tap into this opportunity pool, students can either opt for either a
BSc in mobile computing and communications
or a similar top up degree. It will enable them to acquire skills necessary for a wide range of careers in this field.
The course prepares you for job titles such as designer for mobile applications, consultant or manager for mobile applications and middleware development, professionals engaged in developing innovative wireless networks that are associated with mobile or wireless internet and new mobile computing applications.


It has been noted that graduates with a degree in mobile computing and communications have found successful employment in the below fields:


- Mobile computing middleware development
- Wireless Networks management and development
- Mobile device application software development
- M-commerce user interface development
- Network security consultants


5 Benefits associated with this degree


- Understanding new and existing trends in networking


The demand for capable networking professionals is always present especially in top-notch corporate houses and large multinationals. This is where a degree in mobile communications proves to be an advantage. Students gain a broad knowledge on existing as well as new trends in the field of networking and wireless technology. They are also equipped with a better understanding of computer networks and technologies present for delivering data communications.


- Understanding the Information Systems


Learners get an in depth understanding of information systems and how to develop them. They also learn various functions of different systems and challenges associated with them.
They are taught to understand the various perspectives and interconnections that are required to be identified for successful results.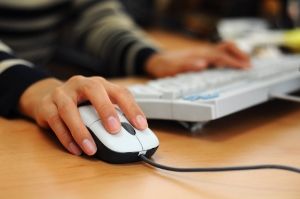 Photo: Stockvault
- Implementation of mobile devices


To develop successful mobile applications one has to understand and explore important issues in regard to the development of software applications for mobile and other networked devices.
Programming skills are also learnt by the students which help them to work on content and applications necessary for delivering applications for mobile platforms.
- Polishing research skills


Those undertaking such a course acquire extensive knowledge and required skills in researching. They also become aware of extensive use of live projects and the various approaches to researching.


- Acquiring generic skills


Students pursuing a course in mobile communication acquire generic skills and the essential knowledge obtained by all It managers. The course aims at assisting the students in learning diverse outsourcing approaches and development of staff.


Mobile computing and communications equips the learners with necessary knowledge, skills and experience required for a lucrative career in wireless and mobile computing. But this is not all, it also enhances the learners transferable skills including IT, giving presentations, problem solving, teamwork, leadership qualities. The students learn how to work in the constantly changing and developing environment which is a quality that employers always regard highly.


Hence even though technology has contributed in creating a competitive scenario, it has also provided a pool of employment opportunities. Learners possessing the required skills and knowledge can easily establish a lucrative career for themselves.
Author Bio:
Kerry Watson is an online tutor and an avid writer. She has written a wide range of articles focusing on the changing scenario of higher education and related topics.