"Climbing to the top demands strength, whether it is to the top of Mount Everest or to the top of your career", quite a well-said quote by Abdul Kalam that teaches us why we should care about career growth or advancement.
Advancement of career is a necessity these days in order to cope with the current feds whilst making sure that you get the pay and respect that you deserve. People, who don't care about boosting their career, always end up getting the same kind of treatment or salary as they were 5 years ago. This is the reason more and more people are now concerned about how they should go about improving their career.
Though internet is brimming with plentiful tips on how you can advance your career, there are still certain things that you won't find anywhere but have to realize it on your own. For instance, you have to admit that competition exists regardless of which industry you are working in. If you acknowledge the competition, you'll be able to plan your career accordingly and set realistic goals that'll help you mold your future the way you desire.
To help you get started, let us present some common yet effective career advancement tips that'll surely give you the confidence to take the first step towards a better future.
Believe Firmly in Yourself
Career growth starts with having confidence in yourself and your skills. Unless you have a firm believe in what you can do or accomplish through your skills and expertise, you can't expect to advance your professional growth, let alone maximize your true potential. However, it doesn't mean that you may follow the path of arrogance. Understand that one is not capable of achieving success without the help or support of others.
Expand Your Skills and Expertise
Always seek opportunities to train and build more skills instead of sitting idle or someone to give you a push. Realize where you lack most and what you can do to overcome it. Join some communities or forums and learn how people in your industry are gaining more skills and how they are implementing them in their current job. Keep in mind that the corporate world is evolving constantly. Therefore, you also need to evolve your expertise to cope with it.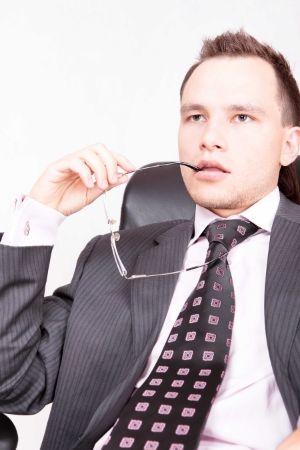 Photo: Stockvault
Feel No Shy to Learn From Others
It is undeniable that gurus are always proved highly resourceful when it comes to learning and growth. Learning is essential and it should be continued throughout your life to expand your expertise. Therefore, never feel shy in learning from others no matter if they are your senior or junior. Always be open to other's suggestions or opinions. Just appreciate that they are sharing something valuable with you.
Seek Hidden Opportunities
Seek opportunities that others are missing and avail them immediately. Free yourself from the shackles of conventional way of thinking. Think differently from others and only then you'll be able to identify the golden opportunities that others aren't seeking.
If you want to fly higher than the rest of the others then you shouldn't be afraid of taking higher flights. Expand your wings, set your tail and take the flight to the ceaseless sky of success. Adapt to say yes to tasks that are challenging because behind that challenge awaits guaranteed success. If you don't take risk and feel afraid of tackling the challenge, you won't be able to see or let alone experience the success.
Employ all the above-listed tips in your career development plan and work on them at your own pace to ensure a bright future and a profitable job.
Author Bio: -
Isabel Lima
is an author, a professional academic and essay writer at
essay buzz
. She also gives career advice to the students who come at the site for essay writing. You can follow her on Facebook.