So you're thinking about making a career change. You have probably heard a lot of buzz about the business administration field. That's because it's a rapidly growing field with heaps of opportunities to grow and many chances to pursue professional success. Here are a few occupations that are available for those who earn this degree.

Advertising Executive

Every business that offers a product or service has advertising needs. Because ad executives work for all sizes of companies, it's hard to pinpoint a specific salary you could expect to earn. The average salary is anywhere between $25,000 to $150,000 or more.

These professionals generally work for advertising or public relations firms, and manage client accounts. They are responsible for generating revenue for the firm, and providing customer service to clients by offering their expertise.
Exact duties vary depending on the executive's background and the needs of the company. Generally speaking, advertising executives should have a solid working knowledge of marketing tactics, promotion tools, public relations standards, and a sense of creativity. Having a AAS business administration degree is a major plus for this profession.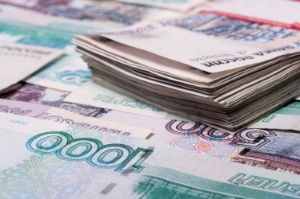 Photo: Stockvault
Marketing Research Analyst
The primary job function of a marketing research analyst is to survey and analyze data to determine the market value and demand of certain products and services. They tend to be intricately involved in developing company policies and procedures on sales tactics. These positions are widely popular and found all over the world.
The income level of these employees depends upon level of experience and education, as well as job placement and the specific field the company fits into. Salaries begin around $29,000 and range up to $100,000.
Public Relations Specialist
Public relations specialists are responsible for sculpting and maintaining a positive public image for a business or corporation. They will write press releases, manage social media accounts, raise funds, and organize events for the organization. One key to achieving success through this job is the ability to gather and interpret data about the company's public image and perception to carefully plan future tactics.
The public relations specialist is the
fastest growing job
, and it's expected to grow 23 percent between 2010 and 2020. A degree from
bryantstratton.edu
will come in handy for this job, as AAS business administration degrees are typically required. The median salary is around $50,000.
Office Administrator
Office administrators are responsible for coordinating office functions, organizing employee activities, and maintaining a professional atmosphere in an office. Most offices need an administrator to make sure things run efficiently. This person is usually the go-to person for office equipment issues. They may also be responsible for human resources related tasks, budgets, and record-keeping.
These professionals generally earn between $25,000 and $70,000 annually. Salary depends on a variety of factors, including education, years of experience, and time spent with the company.
The field of business administration is a solid career path to follow, with a multitude of occupations available to pursue. This list represents only a small handful of the great jobs you can find with one of these degrees. Once you've earned your AAS business administration degree, your future will be bright as ever, and you can go whichever way you choose.
Author Bio:
Writer Molly is a prolific writer who spends all her time on the Internet writing about everything that fancies her. She is a well sought after guest writer who can write across all niches including, but not limited to, tech, gadgets, travel, finance, education, health, etc.