Whether you're in need of seclusion or just want to do things your way, a solo trip to Europe is a great way to unwind. Traveling alone gives you the freedom to change your itinerary at a moment's notice and – without a traveling companion – you'll find yourself making new friends along the way.
Following are some important tips on traveling throughout Europe on your own.
Before you leave for Europe, carefully map out your destinations, making sure to read reviews and forums on hotels, tours and attractions recommended by other solo travelers. When you travel alone, you don't have a companion who can help you keep an eye on your luggage in public places, so it's best to travel light. Pack your clothing and necessities in a large backpack, and keep your cash, credit cards, insurance card, identification and travel documents in a money belt or pouch, underneath your clothing.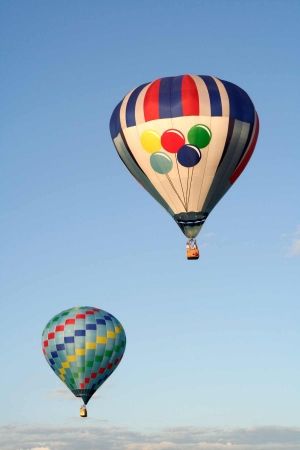 Photo: Stockvault
It's also important to seek advice from your doctor during a check-up before you leave. If you take a prescription medication regularly, ask your doctor for a note that describes the medication you take, so you can present that information at the airport if you run into any problems getting your medicine through customs. You also should get medical insurance designed specifically for travel. HCC Medical Insurance offers policies for international travelers, and coverage includes emergency evacuation.
You'll be spending a lot of time alone, so bring a journal along. Make entries in your journal often, so you have a record of what you did on your trip. And take plenty of pictures, too.
Plenty of people have traversed Europe alone without incident, and as long as you keep your wits about you, you should have a safe trip. When traveling alone, you should:
Dress like a European. When you travel alone, you don't want to call attention to yourself. So leave the flashy neon Nikes and purple skinny jeans at home, as flashy colors and athletic apparel are two

clues that you're a tourist.

Wear neutral colors, khakis and hiking or walking shoes.
Be alert in busy, crowded places. Pickpockets thrive in crowded environments. If you're carrying a bag, wear the strap across your body.
Limit your alcohol consumption. It's fine to enjoy a couple of cocktails on your trip, but you become a

target for thieves

if you are obviously intoxicated.
Find a buddy. If you're planning to do something adventurous – like rock climbing or bungee jumping – do so through a reputable company, and ask in advance if you can be paired with an instructor or partner. If you can't find a partner, don't engage in any activity that could put you at risk for injury.
Make sure someone back home knows where you are. Before you leave for your trip, talk to a friend or relative about your travel plans and discuss when you'll be calling to check in with that person.
Traveling alone is a great way to get to know yourself better. And if you start feeling lonely, strike up a conversation with someone – maybe you'll run into another solo traveler like yourself!