Online freelancing is becoming very popular. Displaced workers, stay-at-home moms, and even teenage students now are working and getting paid for their online jobs.
Online jobs are particularly beneficial to teens. Approximate 90 to 94 percent of today's teenagers are using computers and over 94 percent of teens are using the internet on a daily basis. They have access to all types of computer activity including online jobs. There are a variety of reasons teenagers parents should consider online freelancing for their teen; here are just a sample.

1. It develops their sense of responsibility. This includes their sensible use of time as well as teaches them to adhere to their customer's needs.
2. It develops their character. It teaches them to become more reliable and to also efficiently use their time in performing the task at hand.
3. It develops unique skillsets. Teens can learn specific skillsets to accomplish specific goals. If they focus on performing jobs that best suit their skillset then they can improve and become the best in that field.
4. It provides exposure to tomorrow's reality. Teens that are performing online jobs are exposed to their future reality. Many careers in the future will be online based and teens with a freelancing background will be better able to adapt.
5. Money management skills. Since teenagers will be paid for their freelancing jobs, they will start developing money management skills. This will help them to better transition when they are off to college and these basic money management skills will be the building blocks for later financial independence.

To get your teenager started, here are a list of freelancing options and the pay that they can expect to receive. It's a fairly comprehensive list. Talk with your teenager to decide which would be best for her.

1. Blogging or article writing. This job is for those who have skills in writing. This job entails writing blog posts, articles, news articles, etc. on different topics. Teens can expect to earn between $10 to $100 per post.
2. Video editing or production. There are many choices for video editing software that are free or low cost. Expect about $50-100 per edit for this job.
3. Web designing. With this job, your teen will develop webpages and design them to their customer's specification. Pay will be up to $30 per hour.
4. Social network advertizing. This job involves advertising products using social networking sites. Teens can expect to earn $20 to $50 for sending advertisements to their contacts.
5. Affiliate Marketing. This job entails online selling of products for companies such as Amazon or Target. This job can generate up to $10 -$20 per sale.
6. Paid Surveys. Teens can take surveys and are paid for every survey they complete. Surveys typically pay up to $20 per survey but expect on average $2.50 per survey.
7. Online Personal Sales. Teenagers can buy products online or offline and sell them on Craigslist, Ebay or Etsy. Profits vary but your teen can expect an average $50-$100 per sale.
8. Virtual Assistant. Many companies are in need of online virtual secretarial and administrative assistant help. Approximate income for this job is $5-$10 per hour.
9. Online Customer Service Representative. This job entails conducting inbound or outbound calls to customers worldwide. Expect approximately $5-$20 per hour for this job.
10. English Tutoring. Teaching English to people in other countries is gaining momentum. This job can generate income between $15-$20 per hour.
11. Online Logo Making. If your teen has creative skills, then creating unique logo designs for different companies is a great option. Approximately pay is $30-$50 per project.
12. Transcriptionist. Converting audio files into text format. Your teen can expect approximately $5-$15 depending on the length of the audio file.
13. Academic Writing and Research. Students will research and write articles for academic professionals. Pay is typically about $10-$15 per project.
14. Data Entry. This job entails entering data into a computer. Pay can range between $3-$15 per hour.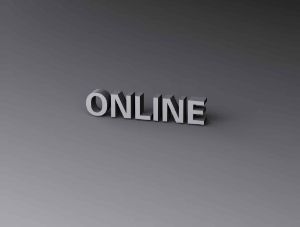 Online Jobs for Teens: Stockvault


15. Email Response Handling. Your teen will respond to their customer's business e-mails. Approximate pay is $4-$8 per hour.
16. Typist. This job involves typing documents page by page. Approximately $.60 to $2 per page is what your teen can expect.
17. Voice talent. This can range from reading scripts to singing. Expect $10-$15 per hour for this job.
18. Web or internet research. Research using search engines and online encyclopedias on any given topic has become a big business. Teens can expect approximately $30 per project.
19. Graphic design. This job requires drawing and layout skills. Approximate pay rate is $30 -$50 per project.
20. Translation. Those who have knowledge and fluency in multiple languages are ripe for this job. $20-$60 per project is what your average teenager can expect.
21. Order Processing. This job involves processing customer's orders online. Approximately $4-$10 per hour is the usual rate for this job.
22. Advertising Copywriting. Teens will write advertising text for products. Teens can expect between $12-$30 per project.
23. Creative writing. This job entails your teen writing her personal opinions and thoughts on a given subject. Approximately $5-$15 per project is what she can expect as far as pay range.
24. Music Engraving. Your teen will engrave music using Finale and Sibelius software. Teens will earn approximately $60 -$100 per project.
25. Other Administrative Support Jobs. This job will involve a wide range of support roles. Your teenager must be very attentive to the customer's needs. Pay range is approximately $10 - $20 per hour.




Not every job is right for every teenager. Remember thought that teens are fast learners and software that may seem daunting for you may be a walk in the park for your child. Most importantly though, be sure that the job will be an enjoyable experience for your teenager




Kimberly Lawson. Kimberly Lawson is the director of marketing at www.Boostapal.com & www.BoostaCause.com. Boostapal is a website where teenagers earn money when their family does their everyday shopping online.